NEW DIGITAL MEDIA
SHOWING THE WORLD WHO YOU ARE
In a world where nearly everything is becoming Digitized and people spend an average of seven hours each day using the internet, digital media is becoming more important than ever. It's likely that you spend a significant amount of time each day interacting with digital media.

The presence of smartphones and personal computers have made digital media more effective for a reason. That reason is simply the ease with which digital media can be shared, accessed, ad modified. digital media has a major advantage that other innovations lack. This advantage is the ease with which digital media can be shared, stored, copied and modified.
​​
Why Choose New Digital Media?
Consumers have become less receptive to traditional media now that they are able to tune it out. Commercials can be skipped, radio stations can be changed, mail can be thrown away and banner ads can be blocked.
This means that marketing methods are often ignored or even seen as ineffective.
Times are changing, the way people want to be advertised, is changing!

Nowadays, advertisers are able to get a lot of information about their target audience and this allows them to tailor advertisements specific to each person. The audience is more likely to respond to an ad tailored to them rather than that radio ad they just turned off.
People are moving away from different mediums. When smartphones were created, everything changed. A number of studies showed that the average person spends over FOUR hours on their phone everyday.
With so much time spent on social media channels, advertisers would be crazy not to take advantage of these mediums.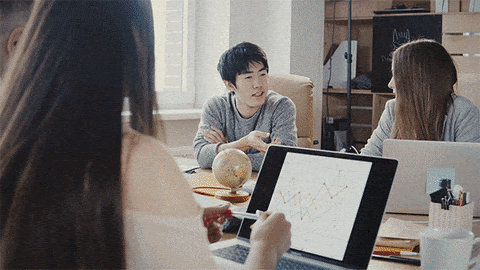 The popularity of content marketing has stemmed from the fact that consumers tend to react very well to businesses that provide Entertaining, Engaging or Educational
content.
A consumer is much more likely to learn more about an unknown company if it has provided them something of value—like, an answer to a question or a guide to performing a complex task.
Black Swan Production Photo & Video Shoot Coverage - Our Media Teams have the best skills to capture meaningful and memorable events. A great event can be made better with a wonderful video and photos to wrap it all up.

Our crew capture all the important moments and put it all together, so that you can choose the best photos or videos highlights to feature in your media content to ensure your audience have the best experience of your event.
China Population of 1.386 Billion with 800+ million internet users and 788 million mobile internet users.
Black Swan Production has professional teams to develop the content for you and ensure that your media content capture your audiences best interest. We are skilled at making complex information easier to understand. They are often used for manuals, white-papers and guides.